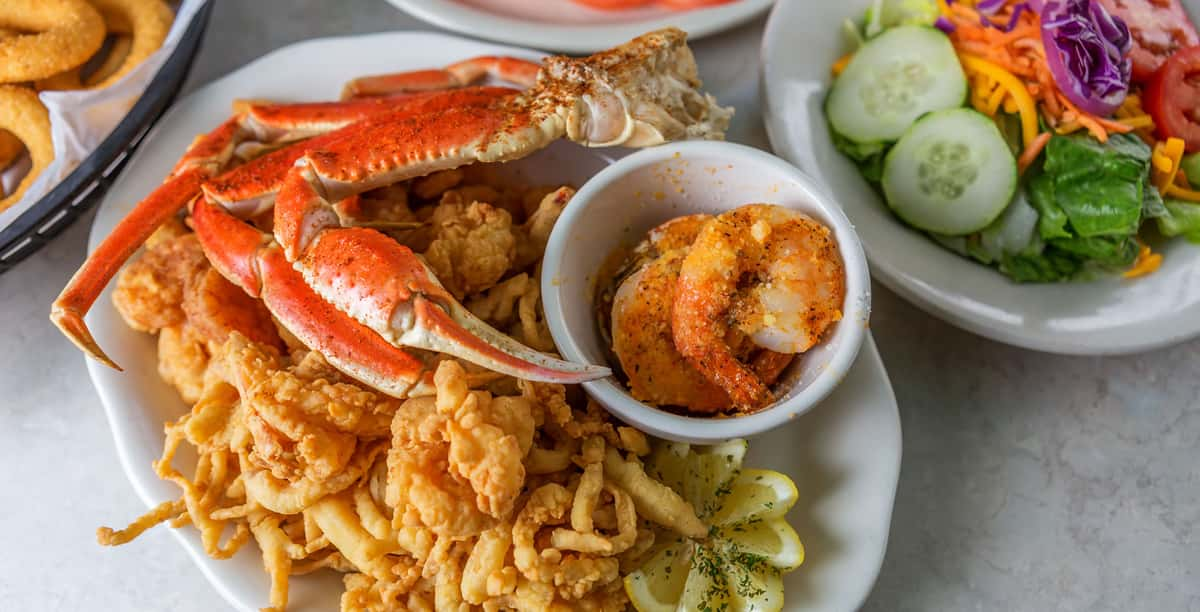 Main Menu
Become a VIP
Receive updates on special events, new menu items, menu reviews, and more!
Main Menu
Combo Dinners
Served with 2 side dishes and hushpuppies (unless noted)
Available fried, grilled or blackened
All selections must be prepared the same way
and some items are only available fried.
Pick any two - $18 | Pick any three - $22

Fried, Blackened or Grilled Items:
Grouper Cheeks, Flounder, Gulf Shrimp, Scallops, Catfish, Sautéed Crab Cake (+ $2) Rock Shrimp (MP) Grouper (+ $3) Snapper (+ $3), Hog Fish (+ $3)

Fried Items:
Clam Strips, Wild Gator Bites, Frog Legs (2), Coconut Shrimp, Chicken Tenders, Fresh Cut Calamari and Oysters
Baskets
11am to 3pm.
Baskets include 2 hushpuppies and 1 side.
After 3 pm all baskets are $2.50 higher and include an additional side.
Fried, Grilled or Blackened
Grouper $12 • Hog Fish $12 • Flounder $8 • Okeechobee Catfish $8 • Grouper Cheeks $10 • Shrimp $9 • Coconut Shrimp $10 • Fried Oysters $13 • Fried Calamari $10 • Fried Clam Strips $9 • Rock Shrimp $12 • Sautéed Crab Cakes $13